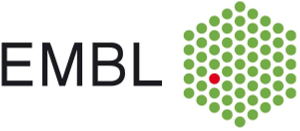 Accounting Assistant
EMBL – European Molecular Biology Laboratory
Heidelberg, Germany
Organisation data: Finance
Job number: HD02047
Contract Type: Staff Member
Job Function: Administrative Assistant (gr. 3-4)
Closing date: 20 September 2021
About the team/job
We are Europe's flagship research laboratory for the life sciences – an intergovernmental organisation performing scientific research in disciplines including molecular biology, physics, chemistry and computer science. We are an international, innovative and interdisciplinary laboratory with approx. 2 000 employees from many nations, operating across six sites, in Heidelberg (HQ), Barcelona, Hinxton near Cambridge, Hamburg, Grenoble and Rome.
We are looking for an Accounting Assistant to join us at the European Molecular Biology Laboratory in Heidelberg, Germany. In this role you will be part of the Accounting Unit and will be reporting to one of the Accountants in the Accounting Unit. You will be responsible process accounts payable transactions, accounts reconciliations, VAT and inventory postings.
Your role
Responsibilities will include, but not be limited, to the following:
Accounts Payable
Processing/booking of accounts payable transactions in a timely and accurate manner;
Reconciliation of open AP items, investigate discrepancies and deal directly with suppliers to resolve issues;
Follow up with treasury to ensure timely payment of invoices;
Maintaining accounts payable and vendors bank details master data maintenance;
Participate in month end closure to ensure delegated tasks are completed and agreed timelines are met;
Processing credit card transactions, follow-up on documentation and assisting card administrators when required;
Processing staff reimbursements, ensuring proper authorization flows and verifying submitted documentation;
Other ad hoc accounts payable duties.
VAT
Prepare relevant documentation for VAT/tax claim for assigned EMBL site;
Ensure timely and accurate claims submission;
Follow-up on tax refunds;
Reconciliation and analysis of VAT control accounts.
Inventory Accounting
Verifying accurate standard costs and monitoring inventory transactions;
Reconciling inventory accounts to the general ledger;
Preparing monthly journal entries as needed.
Accounts Receivable
Back-up for preparing, processing and booking accounts receivable;
Maintaining the 'customer' accounts master data;
Assistance in follow-up of payments.
Other finance and administrative operations
Back-up for the treasury and petty cash operations;
Assisting in ad hoc accounting projects;
Participating in and supporting internal and external audits;
Other finance and administrative duties as assigned.
You will also be expected to cover for colleagues during absences and to keep yourself informed about the latest developments in the international accounting standards.
You will report directly to an Accountant in the Accounting team and will work closely with the Accounting, Purchasing and Scientific groups as well as external contacts like vendors, debtors and others. The applicant will be required to be flexible in delivering assigned tasks and willing to assist in various areas within the accounting department.
You have
As our ideal candidate, you should have at least 3 years of experience in accounts payable operations. You will be expected to take ownership of areas responsible for, be proactive in problem-solving, self-motivated, diligent in complying with internal controls and continuously develop accounting knowledge.
Experience with modern ERP systems is a prerequisite, preferably with SAP, as well as good knowledge of MS Office, especially Excel and Word. In addition to fluency in written and spoken English, a good working knowledge of German is highly desirable, while knowledge of Spanish would be an advantage.
You might also have
Previous experience of working in an international organisation or an organisation engaged in research would be an advantage.
Why join us
EMBL is an inclusive, equal opportunity employer offering attractive conditions and benefits appropriate to an international research organisation with a very collegial and family friendly working environment. The remuneration package comprises a competitive salary, a comprehensive pension scheme, medical, educational and other social benefits, as well as financial support for relocation and installation, including your family and the availability of an excellent child care facility on campus.
What else you need to know
EMBL Administration units are responsible for supporting all parts of EMBL and for undertaking and delivering long-term strategic administrative planning. With more than 200 staff, in all support areas, ranging from caretakers and gardeners to senior management staff, EMBL Administration provides administrative support to approx. 2 000 members of personnel from in excess of 80 nations. The team is dedicated to maintaining high quality services to staff at all EMBL sites.
Please note that appointments on fixed term contracts can be renewed up to 9 years in total, depending on circumstances at the time of the review.
To help us track our recruitment effort, please indicate in your email/cover letter where (embassyjobs.net) you saw this job posting.
Read more here: Source link