Gene therapy, new therapeutics currently in clinical trials, and a promising dietary supplement are feeding the optimism of kidney stone expert Glenn Preminger, MD.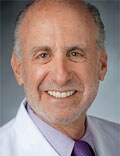 "The future of kidney stones looks exceedingly bright," said Preminger, professor of urology at Duke University in Durham, North Carolina, during his lecture at the American Urological Association (AUA) 2021 Annual Meeting.
The estimated annual cumulative incidence of kidney stones is approaching 1.0% in the United States, up from 0.6% in 2005, according to a report published in the Journal of Urology.
One of the most interesting directions for the medical management of stones lies in genetic investigations, said Preminger. "It is estimated that 11% of adults and 29% of patients diagnosed before the age of 25 may have a monogenic mutation causing their stone disease, which can also impact renal function."
Primary hyperoxaluria should be suspected if urinary oxalate is more than 75 mg/day in adults without bowel dysfunction, according to AUA guidelines, and those patients should be referred for genetic testing.
Genetic testing should also be considered in high-risk cases, such children with a strong family history of stones and patients with nephrocalcinosis or stones and concurrent chronic kidney disease, Preminger advised.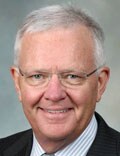 And using the scissor-like CRISPR-CAS9 technique, he said, might eventually help manage patients with stone disease with a monogenetic cause.
Gene therapy is an exciting frontier in reducing stones, said AUA President Scott K. Swanson, MD, who shares Preminger's optimism about reducing kidney stones.
"I don't think that's prime time yet, but people like Glenn can take it to prime time," Swanson told Medscape Medical News.
New Therapeutics and Supplements
In addition to the promise of gene therapy, the class of small interfering (si)RNA drugs has "major therapeutic potential," said Preminger.
One such agent, lumasiran (Oxlumo) — an investigational liver-directed RNA inhibitor for primary hyperoxaluria type 1, a rare genetic disease — was shown to reduce urinary oxalate excretion that can lead to kidney stones and kidney failure in a phase 3 trial published earlier this year in the New England Journal of Medicine.
"The majority of patients who received lumasiran had normal or near-normal levels after 6 months of treatment," those investigators report.
And a new food supplement Preminger mentioned, Moonstone, looks promising, said Swanson, which is especially welcome because recent research has shown that most supplements have not been effective for reducing kidney stones.
Two packs of Moonstone daily can significantly increase urine citrate and pH, evidence shows, and Moonstone Nutrition and the National Kidney Foundation have formed a partnership to prevent kidney stones.
Low-cost options are important in managing stone disease, Swanson said. "Most people who have a stone are going to get another one. If you have a life expectancy of 70 years and you start forming stones when you are young, that can involve a fair amount of expense."
More Low-cost Options
Preminger's team has been investigating alternatives to potassium citrate, which is expensive and can have significant adverse effects.
In their large, retrospective analysis, published in Urology, the use of sodium or potassium bicarbonate to alkalinize patients' urine and raise urinary citrate achieved results comparable to those seen with potassium citrate.
"But most importantly, we found that using alternative alkali therapy in our patients with hypocitraturia offered the patients a 72% to 84% cost savings" over either generic or brand-name potassium citrate, Preminger said.
In the PUSH trial, the Urinary Stone Disease Research Network (USDRN) is exploring low-cost behavioral modification, which incorporates a smart water bottle that reminds the user to drink more fluid in an effort to prevent stone formation, he explained.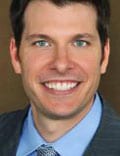 Low-cost prevention methods, such as the smart water bottle, are important avenues of research, said Rodrigo Donalisio da Silva, MD, a urologist with University of Colorado Medicine and Denver Health.
"Increasing water consumption is one of the easiest and cheapest ways to decrease stone formation," he told Medscape Medical News. "One of the biggest problems in medicine is changing behaviors. Having a water bottle that gives a sign when it's time to drink, and how much, I think is very useful."
Although new therapies such as the siRNAs look promising, he said, they will no doubt be very expensive and they will be for a select population of patients.
"We, as researchers, are always looking for that additional block to build that wall. Look at what we were able to do to get the COVID vaccines. I hope we can work together the same way, sharing knowledge, to advance other fields," said da Silva.
Preminger, Swanson, and da Silva declared no relevant financial relationships.
American Urological Association (AUA) 2021 Annual Meeting. Presented September 11, 2021.
Marcia Frellick is a freelance journalist based in Chicago. She has previously written for the Chicago Tribune, Science News, and Nurse.com, and was an editor at the Chicago Sun-Times, the Cincinnati Enquirer, and the St. Cloud (Minnesota) Times. Follow her on Twitter at @mfrellick.
For more news, follow Medscape on Facebook, Twitter, Instagram, and YouTube
Read more here: Source link